If you have always wanted to learn how to ride, or would just like to improve your riding skills, contact Janie to schedule your riding lessons today. We are affordable and have gentle trusting horses to teach on, as well as a lifetime of knowlege to share. We provide the horses, saddles, tack, and also have an indoor riding arena for those windy or cold wyoming days. Please be sure to review our "proper riding attire"(at bottom of this page) list before going to your lessons.

Ages 5 & up welcome. If you prefer to ride
with a helmet please be sure to bring one.
Accent Ranch - Riding Lessons
With Newt & Janie Pawley

Located Between Powell & Cody, Wyoming
The Accent Ranch - Quarter Horses - Appaloosa Horses - Norwegian Fjord Horses
1531 Hwy. 14 A - Powell, Wyoming 82435
(307) 764-1811 or (307) 272-7731
Site Copyright 2010-2016 accentranch.com - All rights reserved.
The reproduction of any images from this site is strictly prohibited.

It's important that you come prepared and properly dressed for your lessons. We want to make sure you to have a pleasant learning experience while you're riding, so be sure that you follow these tips.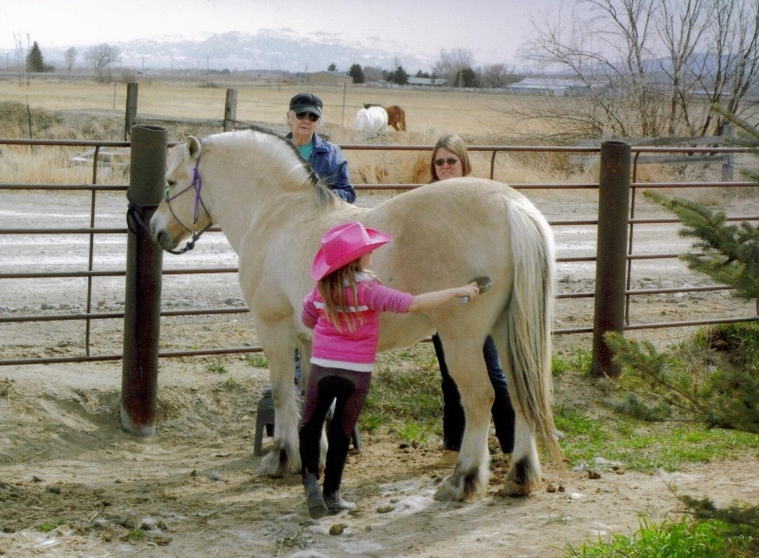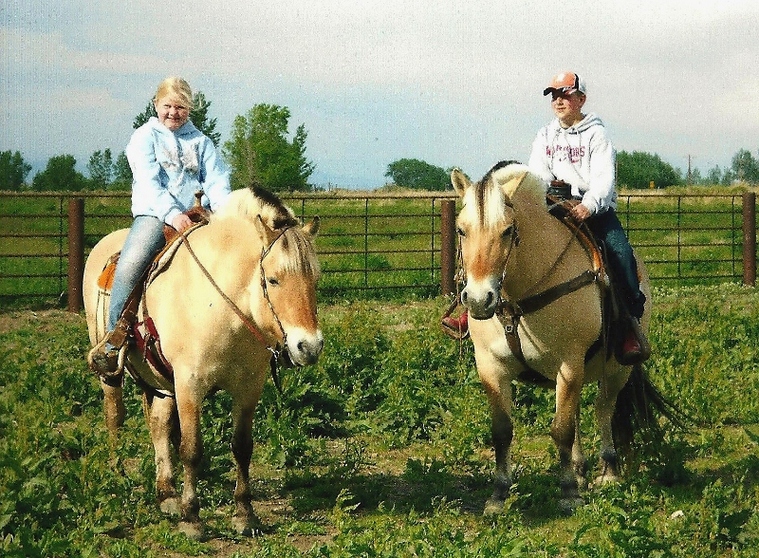 We Also Offer Lessons for the Trail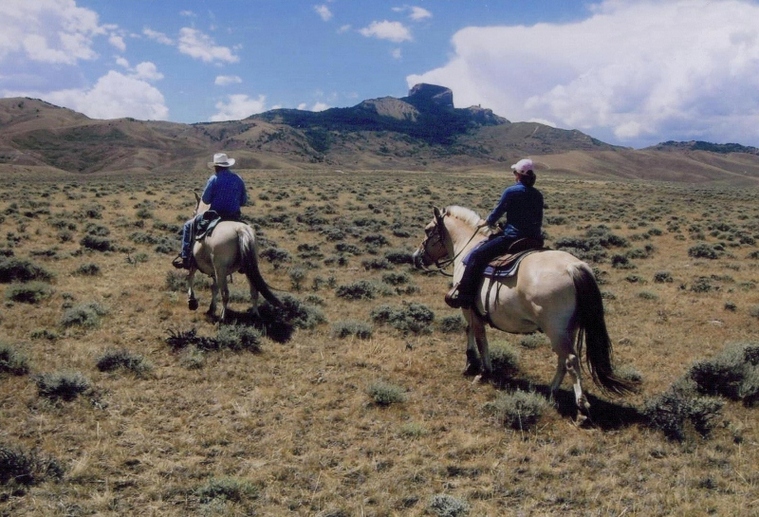 Riding Lessons are a Perfect way to give Visiting Family & Friends something fun & exciting to experience!
If you have riding experience and are ready to take it to the next level on the trail, be sure to ask about our "Lessons for the Trail". We provide the horses, saddles, tack, and transportation to the trail.

Not only will you learn important trail riding skills, but you will be accompanied with amazing Wyoming views. Learning how to handle your horse outside the arena is more than just riding down the trail, it also intales coming accross wildlife like; elk, deer, pronghorns, phesants, raccoons, rabbits, skunks, bobcats, and many more critters. We also teach how to have a safe ride even when encountering wildlife.
* Jeans or other Long Pants (No Shorts)
* Helmet (Optional-We have Helmets)
* Coat or Jacket (Remember this is Wyoming)